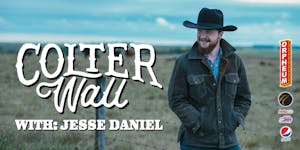 Presented by the Orpheum Theater
Colter Wall
Jesse Daniel
$24.00 - $27.00
Sales Ended
The Orpheum Theater presents: Colter Wall with Jesse Daniel
After two years of relentless touring, Colter Wall wanted to make an album about home. Drawing on the stories of Saskatchewan, Canada, the young songwriter's corner of the world takes shape throughout his second full-length album, Songs of the Plains. Produced by Dave Cobb in Nashville's Studio A, the project combines striking original folk songs, well-chosen outside cuts, and a couple of traditional songs that reflect his roots growing up in the small city of Swift Current.
"One thing I've noticed over the last few years, in the United States and playing in Europe, is that people all over the world really don't know much about Canada at all," he says. "When you talk about Saskatchewan, people really have no idea. Part of it is because there are so few people there. It's an empty place—it makes sense that people don't know much about it. But that's my home, so naturally I'm passionate about it. With this record, I really wanted people to look at our Western heritage and our culture."
Indeed, Wall captures the spaciousness of the Canadian plains by relying on minimal production and his resonant baritone, which he's strengthened into a mighty instrument in its own right. It's a deep and knowing voice you wouldn't expect of a man who's not yet 24 years old.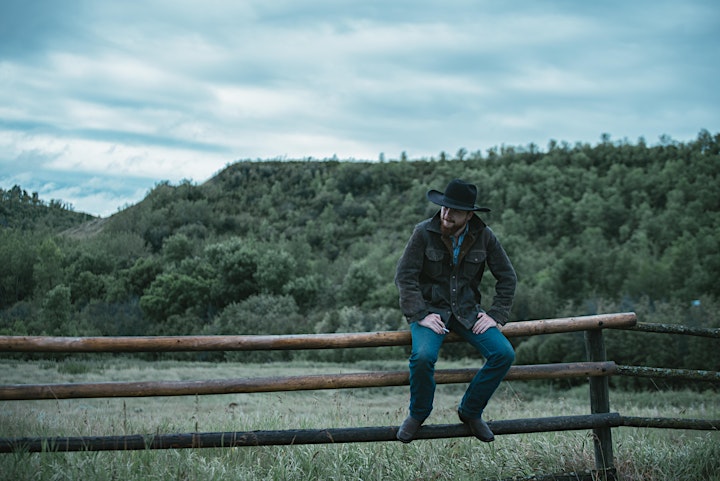 2018 was a good year for singer, songwriter and country music performer Jesse Daniel. Drawing from his own life experience, he released a self-titled debut album that would go on to receive favorable press from many of the top media outlets and critics in music today. Upon its release, he and his band hit the road for much of the year, earning himself a reputation not only as a hard worker, but as a major up and comer in the country music climate as we know it. Honky Tonks, night clubs and large festival lineups all saw Daniel's signature brand of stage presence, as he turned heads across the United States.
2019 started off with a bang, as the singer took home the trophy for "Honky Tonk Male of The Year" at the Ameripolitan Awards in Memphis, TN. It was shortly after that he announced he would be hitting the studio to record his second full length album that summer. Things seem to be rollin' on fairly smooth for JD, but his road up until this point has been anything but.
Jesse grew up in Ben Lomond, California. A small town located in an area called the San Lorenzo Valley, tucked away in the mountains east of Santa Cruz. It's been said that there is "something in the water" of the San Lorenzo River, due to the musical talent that has come out of the surrounding area. Having cut his teeth playing in the local clubs and bars from a young age, as well as touring with regional acts, he found his love for the stage early on. Through this he also found his love for substances and as times got harder, they did too.
Jesse's teens and early twenties would find him in and out of jail and rehabilitation centers. It was also there that his love for music and desire to perform was reignited. One day while in a facility in Oakland, California, he heard someone playing a Hank Williams tune in the other room. "I had just enough in me to sit in a chair and listen." Daniel said. "I told him I wanted to play like him and he said, 'Why don't you?'". The singer made a promise to himself that day.
Fast forward to present day, JD seems to have made good on that promise. Having dedicated his life to music, he's gained fans nationally and internationally, as well as the respect of his peers. Whether on tour as support for major artists, or selling out clubs on his own, he's only picking up speed on an upward trajectory. With the success of his self-titled debut and a sophomore album coming early 2020, Jesse Daniel is solidifying himself brick by brick as a name you won't forget in country music.