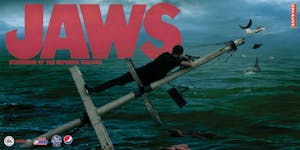 Downtown Brew and View presents: Jaws
When a killer shark unleashes chaos on a beach community, it's up to a local sheriff, a marine biologist, and an old seafarer to hunt the beast down.
Jaws is the original Summer Blockbuster - join us for this very special screening + beach party. Come dressed up in your Summer swimwear, and get ready for some trivia to win Orpheum concert tickets!