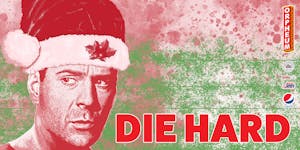 Presented by Orpheum Theater
Holiday Downtown Brew and View: Die Hard
Holiday Brew 'N View: Die Hard
Come out to The Orpheum, we'll get together, have a few laughs...
The Orpheum Theater presents the annual presentation of the greatest Christmas story ever told!
New York City policeman John McClane (Bruce Willis) is visiting his estranged wife (Bonnie Bedelia)on Christmas Eve. He joins her at a holiday party in the headquarters of the Japanese-owned business she works for. But the festivities are interrupted by a group of terrorists who take over the exclusive high-rise, and everyone in it. Very soon McClane realizes that there's no one to save the hostages -- but him.
We'll have drink specials to celebrate the season of McClane...Yippie Ki Kay!