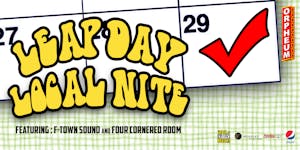 Presented by the Orpheum Theater
F-Town Sound
Four Cornered Room
Leap Day Local Nite featuring: F-Town Sound and Four Cornered Room
Western Funk meets Latin Groove. Wanna dance with a freight train? F-Town Sound got you! Drawing from influences of: Calexico, Jenny and the Mexicats, Tower of Power, Paul Simon, The Cat Empire, and more!
Featuring Flagstaff's very own @golightly_music and Dina of Rock Nine on Vocals coupled with the deepest rhythm section this side of Sunny Side, and Flagstaff's loudest Horn section!
Vocals, Guitar, & Song Writer - Sean Golightly
Vocals & Percussion - Dina Barnese
Tenor Sax, Arranger, & Manager - Jason Syracuse
Piano, Organ, & Accordion - Keith Ryan
Synth Vibraphone - Jon Bendel
Baritone Sax - Toby Hocking
Trumpets - Jeremy Shroeder & Joe Rauschenbach
Trombone - James Dibelka
Drum Kit - Marc Tollis
Percussion - Rob Wallace & Mac McGeary
Bass - Arie Werbrouck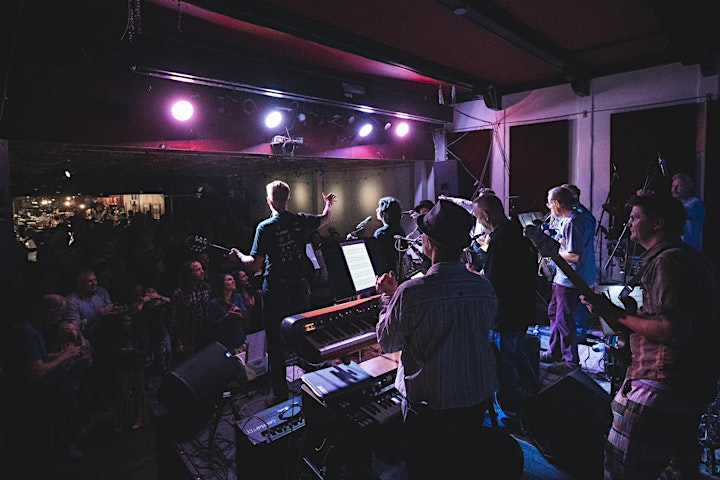 Four Cornered Room, a band from Flagstaff Arizona blends the sounds of soul and jazzy rock and roll putting you in a smooth spacey place to groove. Expect a touch of psychedelic day dream, improvised extensions, and laid back beats. Tune in to the moment with Four Cornered Room.