Presented by Greenhouse Productions
Roger Clyne & The Peacemakers
Jared & The Mill
$30.00 - $32.00
Sales Ended
Roger Clyne and The Peacemakers with Jared & the Mill
Bridging the gap between rock & roll, roadhouse Americana, and the music sound of the southwestern United States, Roger Clyne & The Peacemakers have carved their own path over 15 years. They've traveled the world, sent eight albums to the top of the Billboard Internet Sales Chart, launched an annual music festival in Mexico, started their own line of ultra premium tequila and built a global community of music-lovers and peacemakers – all while remaining 100% independent.
The summer of 2017 promises another album, their 10th studio album in 20 years. Produced by Grammy winning legend Steve Berlin and mixed by Michael Brauer at the iconic Electric Ladyland, they shine new light on a band that's built a career on trekking their own path with their own sound style of twang and taller-than-life characters of the Southwest to a rock & roll soundtrack.
In April of 2017, the band's founders, Roger Clyne & PH Naffah, appear in a documentary about The Refreshments. Which celebrates the 20th Anniversary of the debut album, Fizzy Fuzzy Big & Buzzy. Two decades after its release, the album continues to influence a wide range of rock and country musicians, 12 of who put their own stamp on the album's music with an upcoming, all-star tribute album recreation of the iconic album.
The band's roots run deep, sinking back to a time with The Refreshments – the hometown heroes of Phoenix during the mid-1990s, fueled by a major-label deal with Mercury Records, a popular song ("Banditos") on American rock radio and MTV, and the unique distinction of being both the composers and performers of the theme song for the culture favorite "King of the Hill" TV show. All served to introduce Roger Clyne's songwriting to a national audience. The Refreshments sang about Mexico, liquored-up bandits and troubadours, mixing the lore of the American Southwest with guitar muscle and pop/rock melody. Clyne deepened that sound with The Peacemakers, a roots rock band relying not on a record label for support, but on near-constant touring and a rare, genuine connection with fans.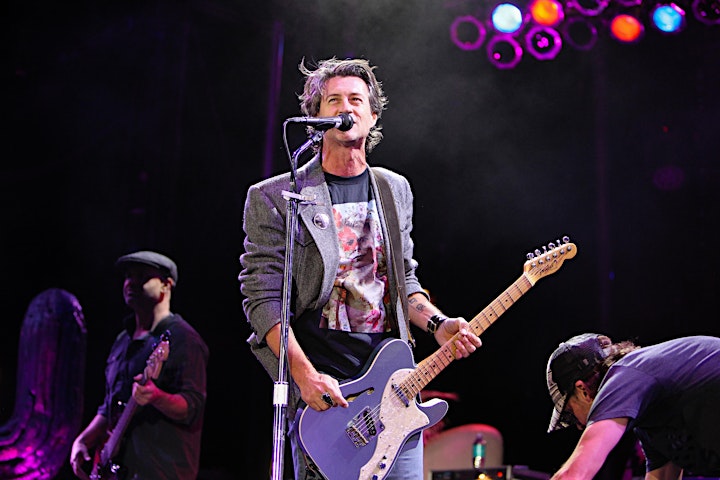 Jared & the Mill are 5 best friends from Arizona. We love the desert, we love its mountains, we love our city, its people, and we love each other. We love long drives, early mornings, late nights, dive bars, carne asada Tacos at 3 am, dirty jokes, and asking each other what we think about things. We're just as likely to get down on Simon & Garfunkel and Bob Dylan as we are Van Halen, Kendrick Lamar, and The Weeknd. We love dogs, we love our van, we love playing music together, and we love you - it's true. For the past few years, we've released records and pretty much always been on tour, hitting the road on our own, with fellow bands, and have been lucky enough to open for a few heroes. From living rooms and basement clubs, to theaters and arenas, we just love playing shows, and truly love being on the road.
Our fans (the pack) are our greatest priority - we love them, we really do, and we do our best to insure them that we can't do this without them. Our message is one of acceptance, not in a circle sitting kumbaya bullshit way, but in a way of acknowledging that we all have shit we regret, we all have passions and opinions, and it's up to all of us to filter through our flaws and our regrets to find ourselves and love one another. Don't judge other people, do your best to have a good time in life, and care about everybody, like EVERYBODY everybody. Our shows are rowdy, you'll break down your walls and realize you're not in this alone. We hope you come to a show, make our songs apart of your story, and live the best fucking life you can.